The Production Department
We've established a complete system concerning the production management, which in accordance with GMP standard, with regard to raw material purchase, process… product dispatch etc. To realize strict control of quality, the whole production line is under supervision and every processes are traceable. Any potential hazards do not exist in each process.
The Production equipment:
Multi-functional extractor; Peripheral circulation evaporator; Resin adsorption; Vacuum extractor; Pulveriving machine with high speed; Globose concentrator and drier.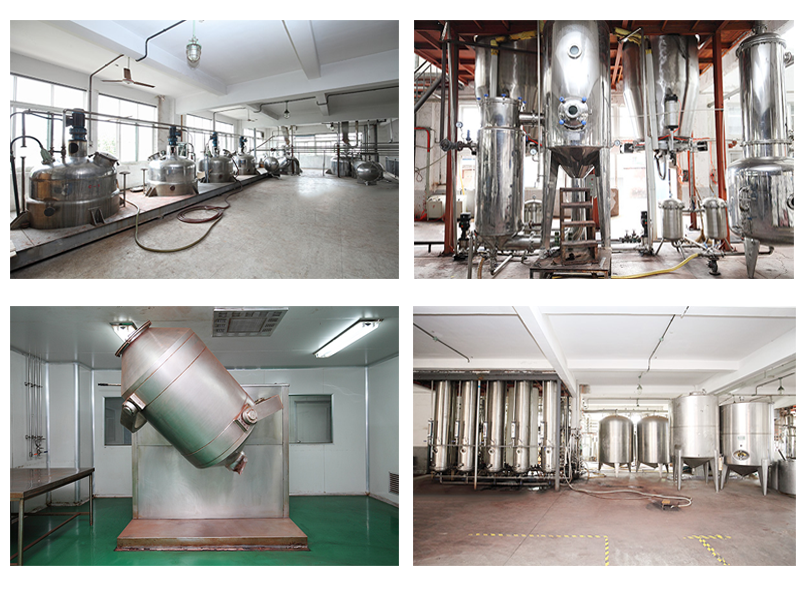 The technological process:
Raw materials➡Selection&Washing➡Extracting➡Condensation➡Sedimentation➡Centrifugal Separation➡ColumnChromatography➡Condensation➡Refining➡Drying➡Blending➡Packing➡Finished Products